Gainsight Analyzer Overview
Last updated
Introduction
Business results are directly tied to application performance. But how do you quickly identify the root cause of performance issues in the face of overwhelming complexity? The Gainsight Analyzer monitors various causes of failures or inefficiencies in the performance of the application, so you can quickly identify, isolate, and remediate any performance issue that impacts the user experience by following the recommended actions to improve performance. Navigate to Administration > Analyzer to access this feature as shown below.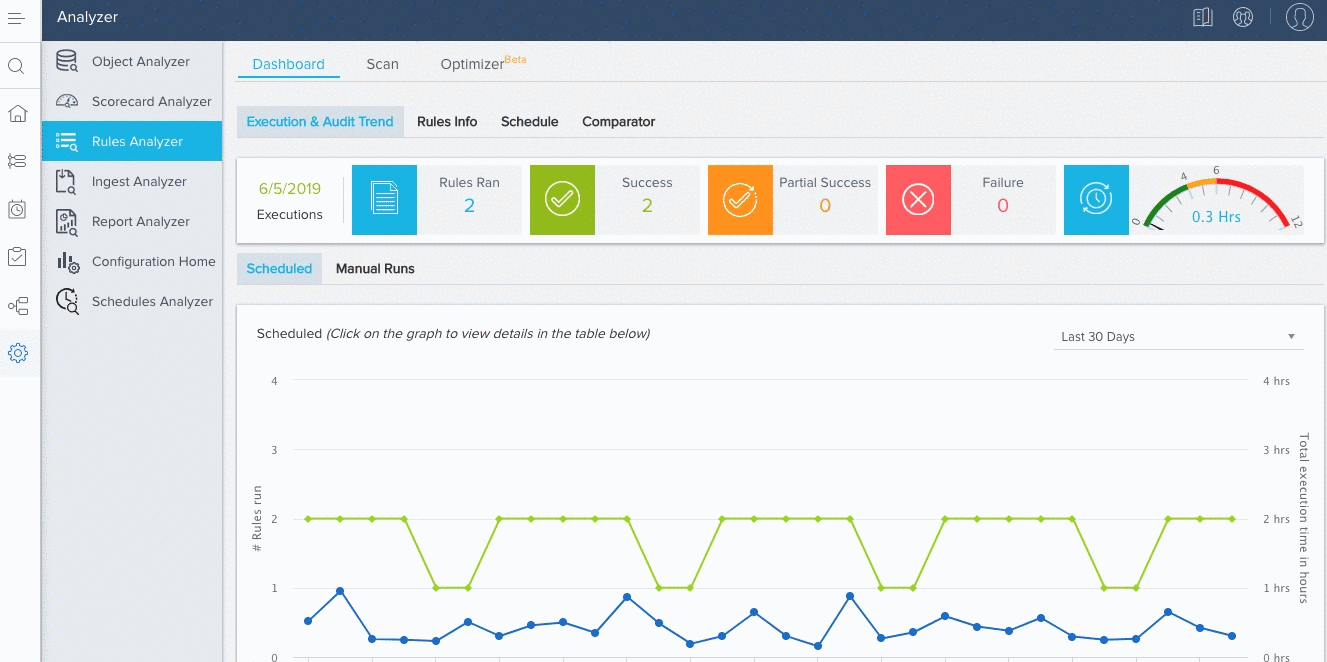 Key Features
Gainsight Analyzer has the following key features:
Limitations
In the ingest analyzer, executions are not supported for Zendesk.
Gainsight NXT in Salesforce CRM
Content in this section supports Gainsight NXT accessing through Salesforce Login. To learn more about Gainsight NXT in Salesforce, click
here.
Click here to expand for more information on limitations for Hybrid users.

Scorecard analyzer is not supported for 1.0.