Anatomy of Engagements
Last updated
IMPORTANT - Articles Impacted due to PX November 2022 Release
Due to the PX November 2022 release, this article has been impacted. Images and playable GIFs in this article will soon be updated to reflect the latest changes.
For more information about the latest UI changes, click here.
​This article explains different types of engagements and configurations to launch your engagements.
Overview
Engagements in PX allow you to launch in-app announcements, provide tooltips, send automated emails, and surveys. PX supports five types of Engagements. This article introduces each engagement type and explains the configurations which are common to each type of engagement.
Engagement Sections
PX engagements consist of five sections. These sections are common to each of the five types of engagements. The five sections are explained below:
Trigger the Engagement
Trigger your engagement either on the application page and/or in the Knowledge center bot. Following triggering options are available:
Automatic: The engagement is displayed only on those application pages which you select in the Audience section.
Knowledge Center: The engagement is displayed only in the Knowledge Center bot.
Note: If you choose to trigger an engagement by both the options Automatic and Knowledge Center, the engagement is visible on the selected UI and also on the KC bot.
Trigger by Badge
Use the badge icon to trigger a Guide engagement. The guide starts to play when the user clicks on the badge icon.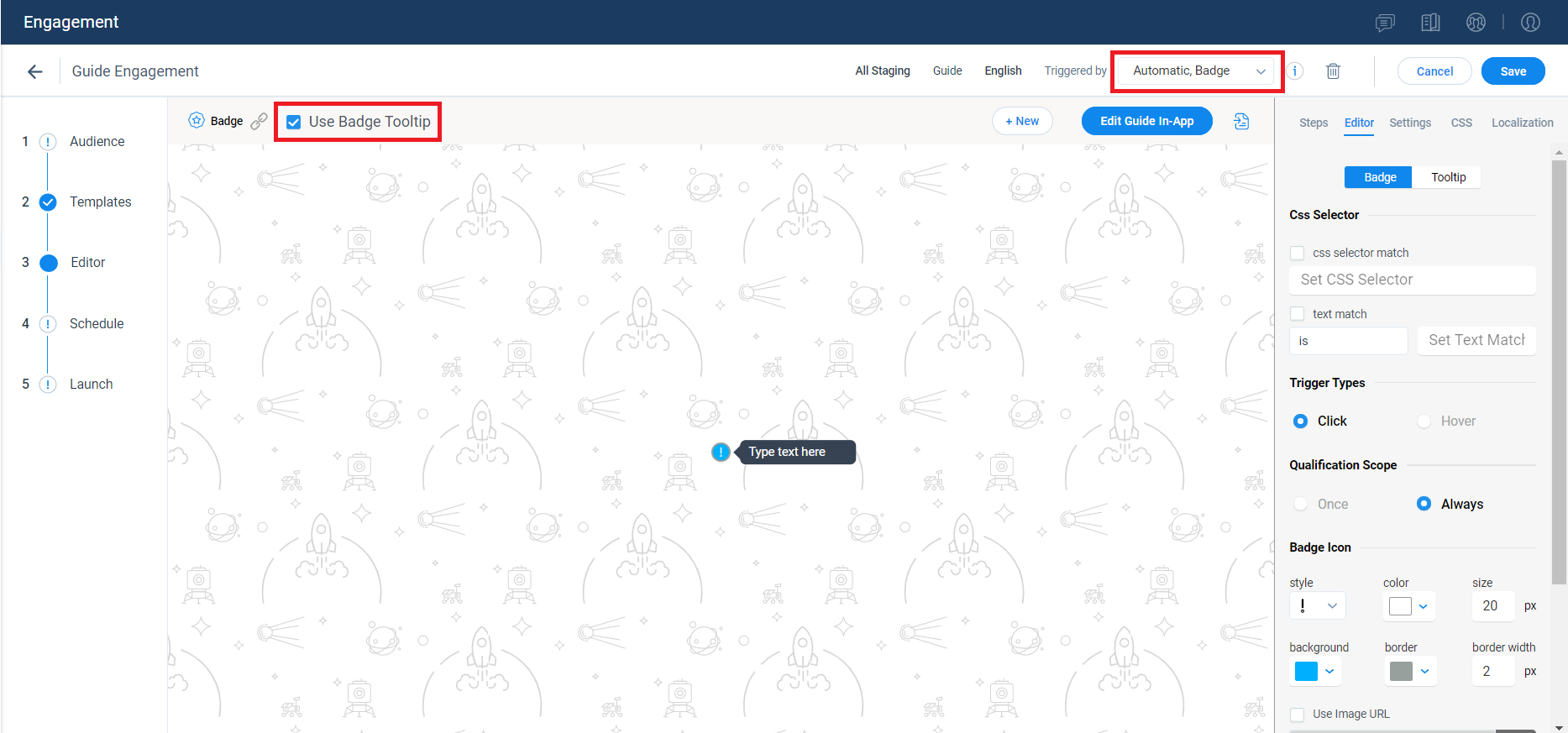 Trigger by Journey Orchestrator
Trigger an in-app engagements such as Dialog, Slider, or Guide engagement from Gainsight's Journey Orchestrator (JO) module. This feature is available only to the customers who use both the CS and PX applications. When you trigger an engagement from JO, you can use it in the JO module. For more information about the configurations to be performed in JO, refer to the Trigger PX In-app Engagements from Journey Orchestrator article from the Additional Resources section.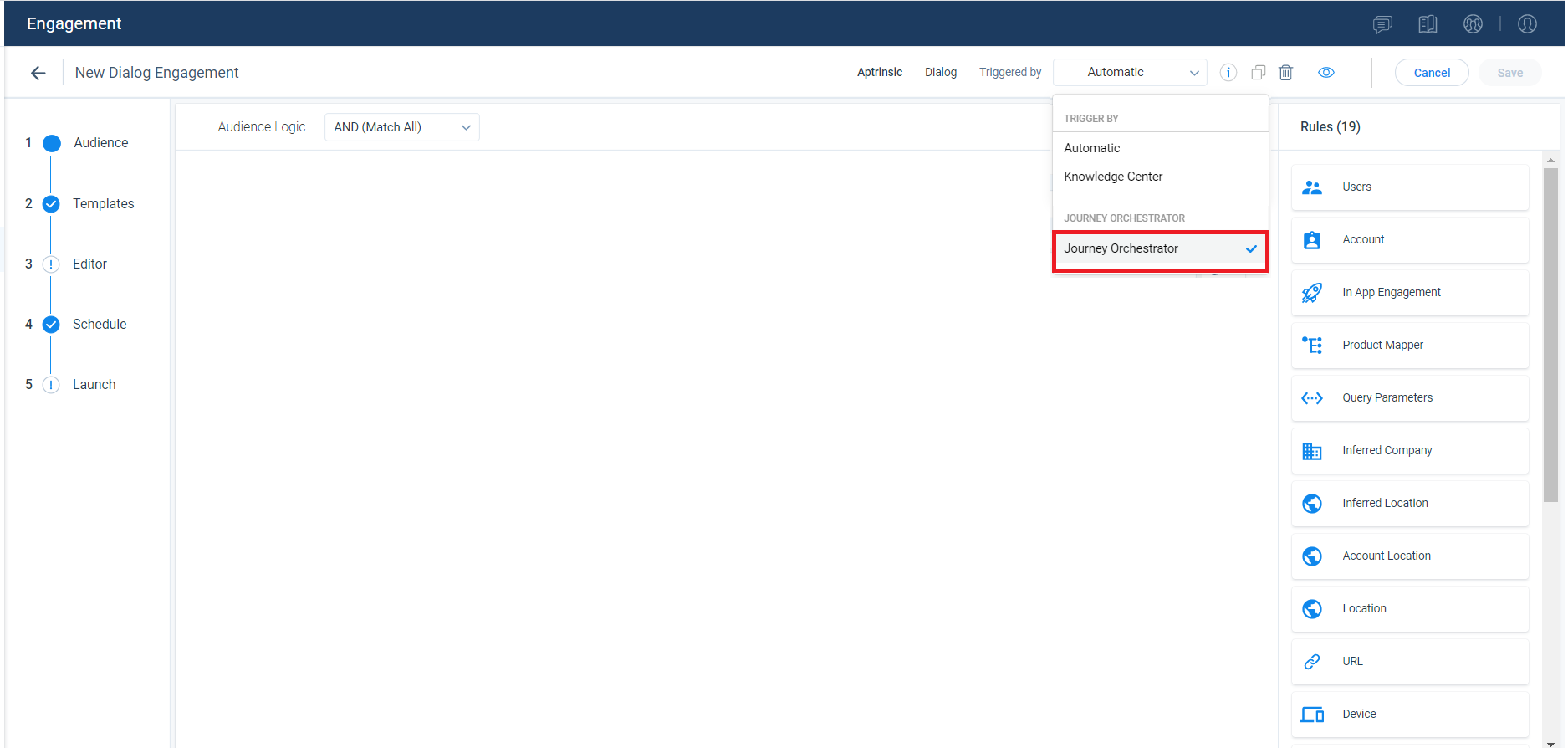 Additional Resources
NPS, Net Promoter, and Net Promoter Score are registered trademarks of Satmetrix Systems, Inc., Bain & Company and Fred Reichheld.