Deploy an Element or Solution
Last updated
This article explains how to deploy an Element or a Package in Solutions Marketplace.
Overview
Solutions Marketplace helps you derive value from Gainsight by easily deploying pre-built Packages and Elements. When you deploy a Package or Element, you have various deployment options available to you. This article explains the deployment process and available options.
Deploy Asset
The deployment process creates the Gainsight Assets configured with an Element or a Package. Assets include Playbooks, Rules, Surveys, Reports, etc.
By default, all the Assets of an Element or a Package are selected for deployment. If you do not wish to deploy an Asset, clear the checkbox for that Asset. The Asset(s) whose respective check box(es) is not selected is not configured when the Element or Package is deployed.
Once you select all of the required Assets, click DEPLOY.
To preview a particular Asset, click the eye icon for that Asset. To create the Asset, click the download icon.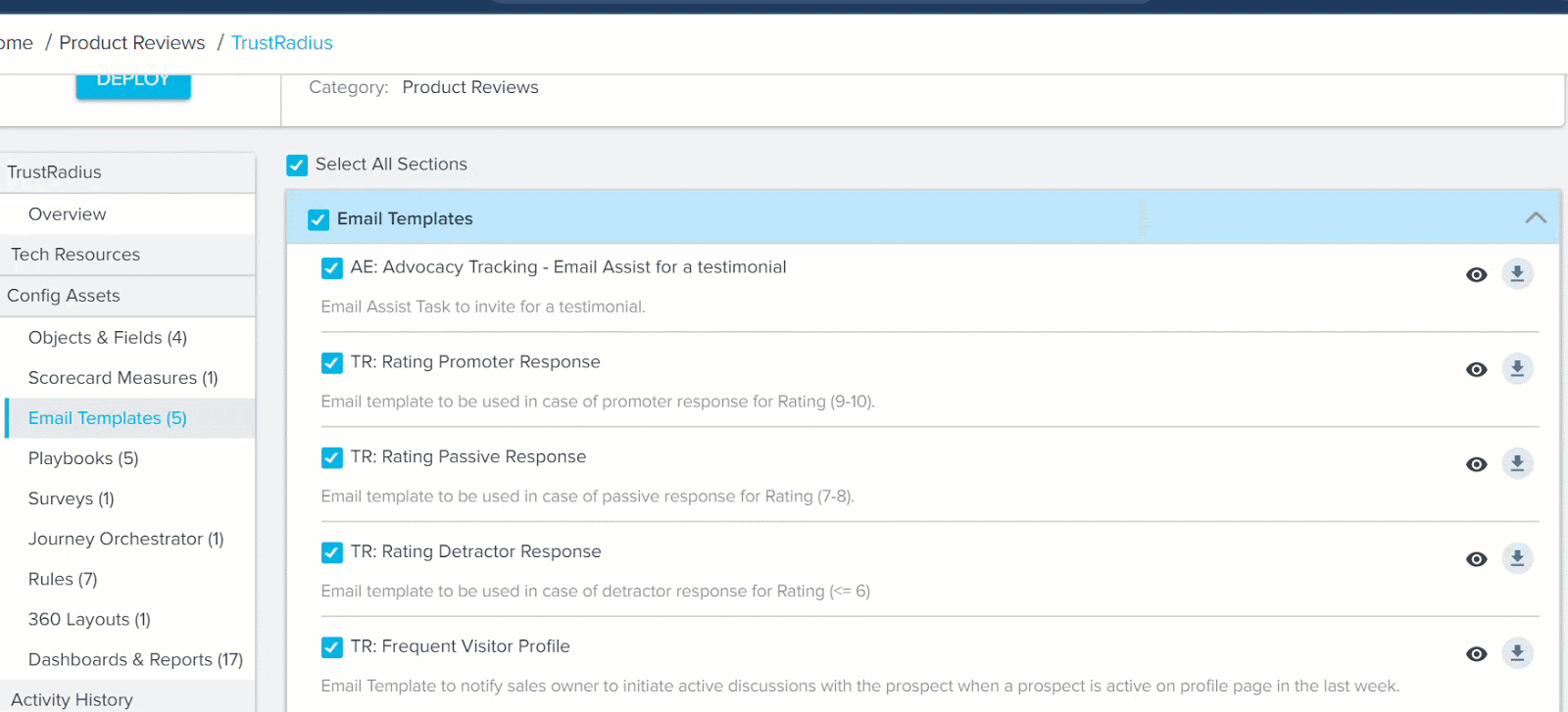 Handling Manual Assets
Some Assets are part of a Package or Element but must be manually created. You can differentiate a manual Asset from an automated one by the symbol present against the Asset.
Assets that are created automatically are accompanied by a checkbox. When you select the checkbox for the Asset, it is created during deployment.

Manual Assets are accompanied by a human symbol and have to be manually created. If you wish to use a manual asset, you must create them before deploying the respective package or solution. However, some manual rule assets are for post-deployment.