Scorecard Analyzer Admin Guide
Last updated
Scorecard Analyzer provides a quick view summary of the version of the Scorecard, Number of Scorecards, Number of Measures, and number of Schemes.
Navigate to Administration > Analyzer > [Click on the Scorecard Analyzer] to access the summary.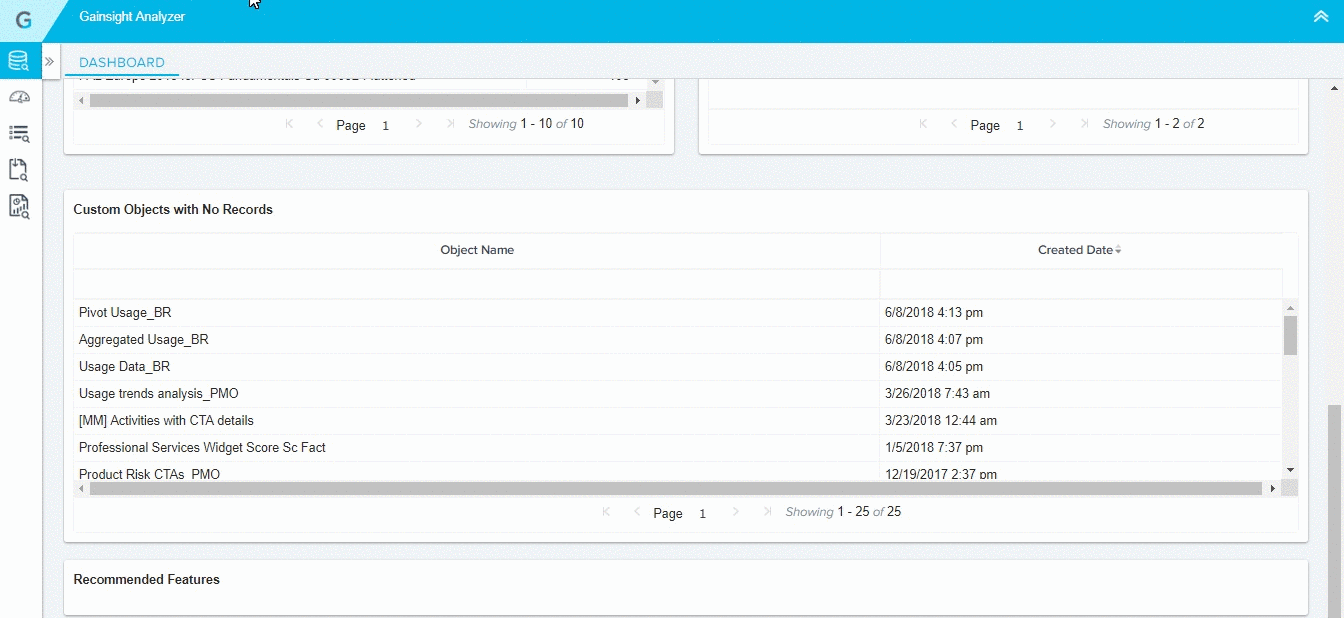 The summary is available under the Scorecard Stats section that lists all the configured Scorecards. This section provides the Entity name, Scheme Name, Number of Measure Groups, Number of Measures, Group Rollups, and Filters; Exceptions used in the Scorecards are also listed out. At the end of each row, there is a Scan icon.
Click on the Scan icon to the right (as shown in the image below) to see a complete analysis of the particular Scorecard.
Clicking on the Scan icon displays a window which provides a detailed report on the particular Scorecard, including the Scorecard Type (Account/Relationship), Scheme, Number of Measure Groups, Errors, and Warnings. If the Scorecard's performance can be optimized, a Warning is displayed which describes the improvement area.

For example, in the following image, the Scorecards Analyzer shows a particular Scorecard that has many concerns such as Scorecard being inactive and Validity period not being defined. Addressing these issues optimizes the performance of the Scorecard and the Org.
Click on the expand icon beside each warning message. This provides a deep dive on the cause and how it can be corrected. Admins can click on each of the listed items to expand it and improve the Scorecard performance. For example, when clicking on the drop down icon beside the Validity Period Not defined message, it shows how the data in the Scorecard could be obsolete. The Admin can take appropriate actions for better utilization of the Scorecard.
Scroll down to the Measure section that contains report containing detailed information on the various measures used in the Scorecard. This section contains the Measures, Groups, Input Type, Weightage given to each measure, Validity Period and Validity Period Type.
Scroll down to the next section. This section contains two small sections which list out the Scorecards that have Unused Measures and Scorecard Fact Data. This section calls the attention of the user to the unused measures to facilitate quick action if required.
Scroll down to the next section of the screen that displays Measure Usage Stats. This section lists out the various Measures used and also the Scorecards in which the measures are used.