Overview
Segment is a feature that allows you to create different audience/user groups based on common attributes/characteristics. All the rules supported in Engagement are also present in Segment. A segment acts as a pre defined template to select the Audience in an engagement. Once you create and save a Segment, you can easily use this segment in your Audience section of an Engagement.
Use Case: You wish to send out multiple Engagements to a group of users. You need to manually enter the Email addresses of all the users in each of your engagements. Instead, you can create a segment, and enter the email address only once. You can then use this segment in all the engagements.
IMPORTANT: You cannot use Segment to filter historical usage data; you should use audience filters for that. For instance, you have triggered an engagement named NPS® Survey, the users will receive the engagement only when they meet all the criteria defined in the segment.
Create a Segment
To create a segment:
Click the Segments icon in the left pane.
Click Create.
Enter a name for your segment.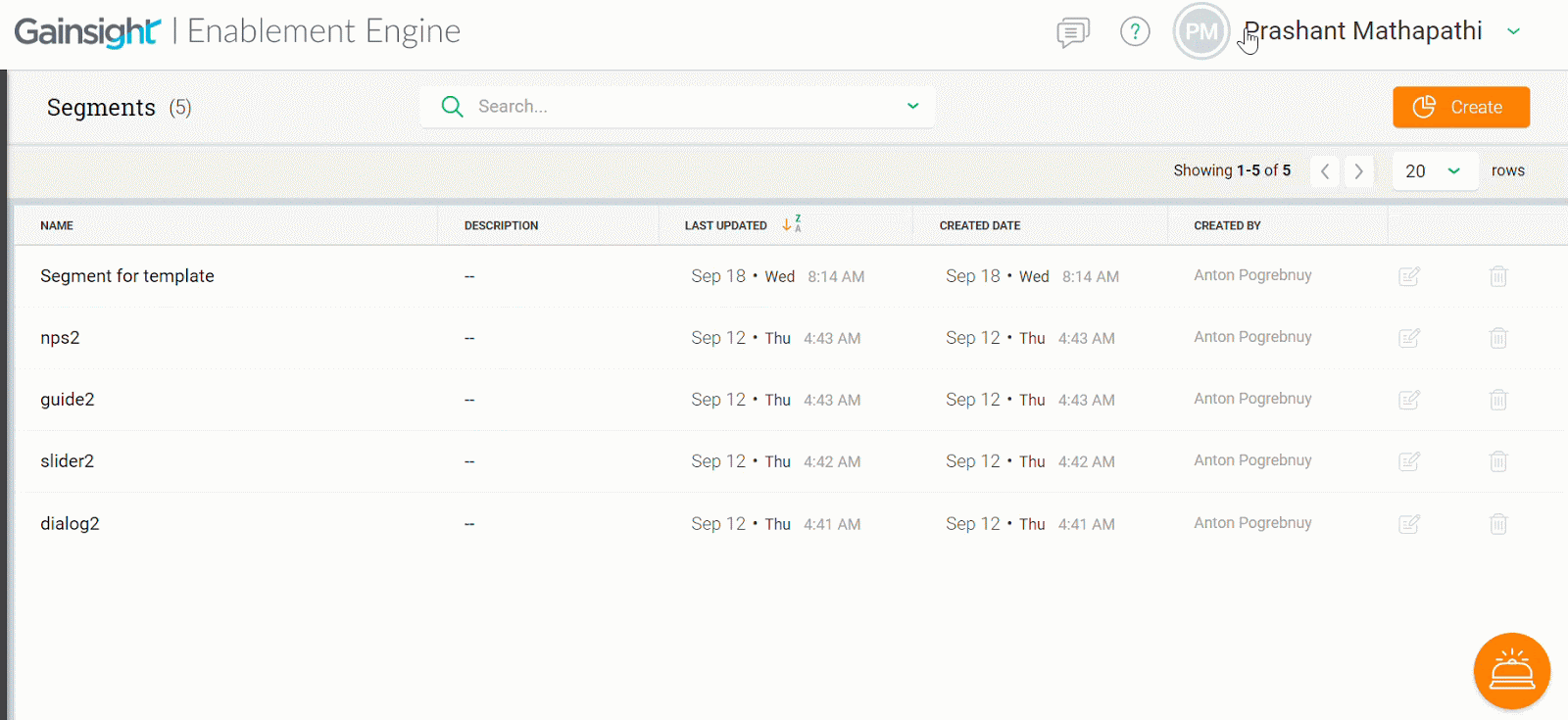 Select your desired Rule from the Rules list.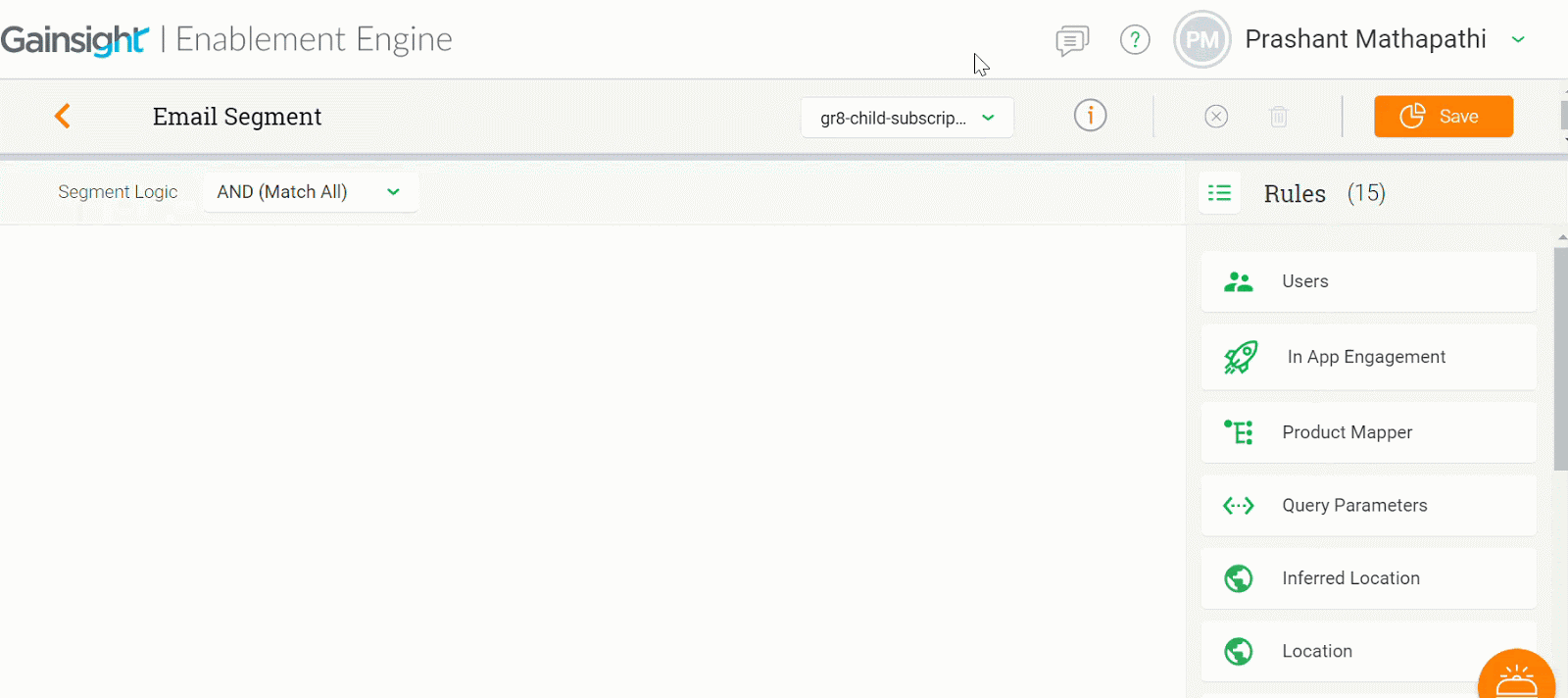 Once you finish selecting all your Rules.
Click Save.
The newly created segment can be used in Audience section of Engagements.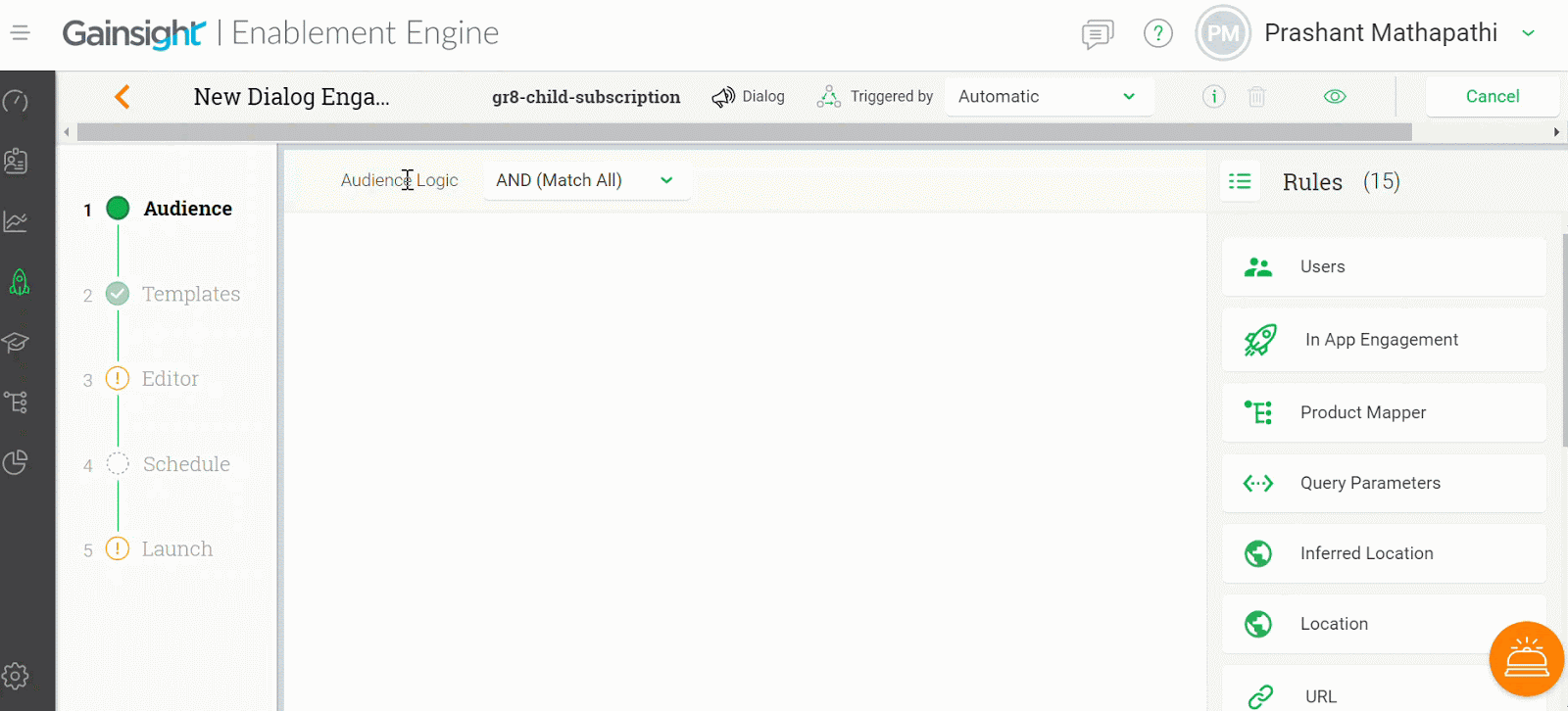 You can also use rules in a Segment. The logic of using rules remains the same as in case of Audience section of Engagements. Click here to learn more.
Edit Segment
To edit existing segment:
Click the Segments icon.
Click the Edit icon for the required segment.
Edit the segment and click Save.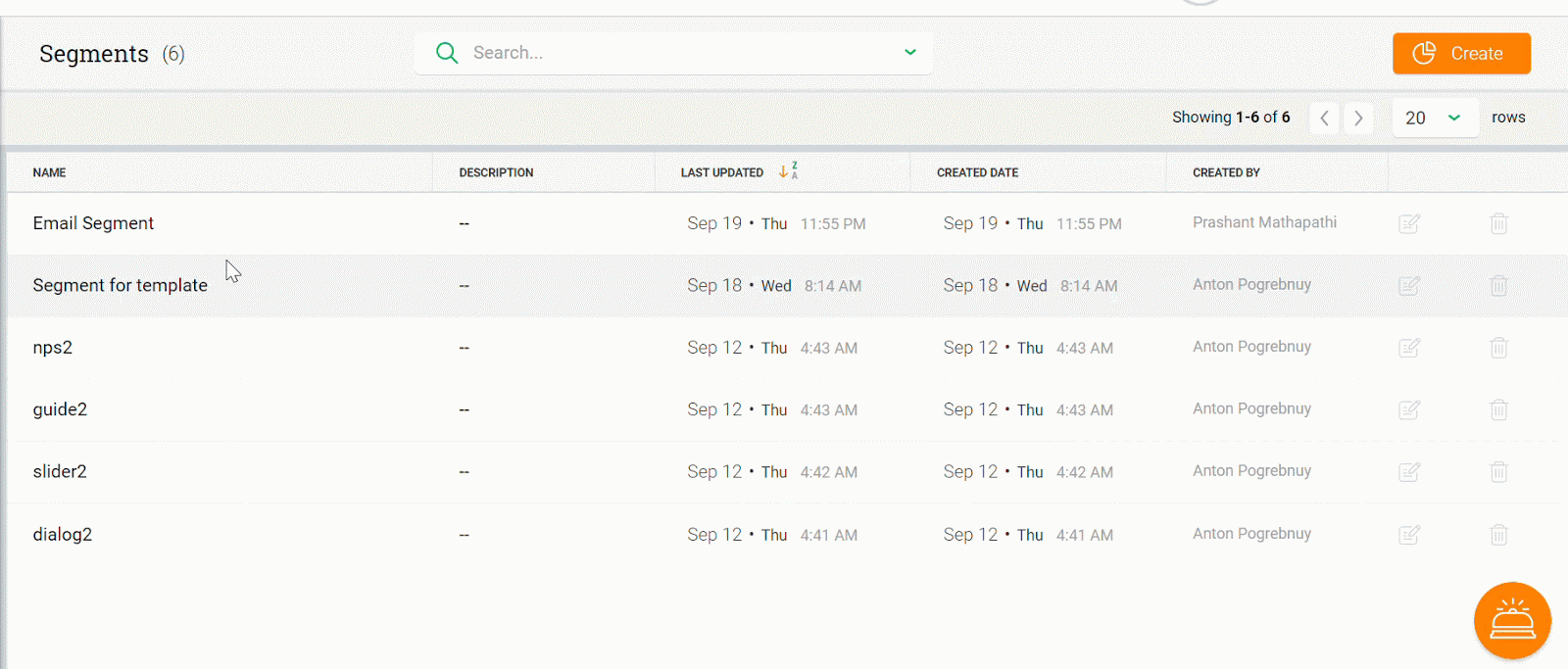 Click the Delete icon to delete the segment.
NPS, Net Promoter, and Net Promoter Score are registered trademarks of Satmetrix Systems, Inc., Bain & Company and Fred Reichheld.