Configure Settings
Last updated
Overview
The Administration section of Enablement Engine is known as Settings. Users with admin access can view the Settings section. The Settings section provides you three configurations and this article explains the three configurations provided by under the Settings section.
Company
The Company section displays basic information about your company and the company logo selected by you.
You can perform the following tasks in the Company section:
Click Change to change the company icon.
Enter or modify your company's name in the Company Name field.
Enter or modify your company's website in the Company Website field.
Enter or modify the description of your company in the Company Description field.
Select or modify timezone of your company in the Time Zone drop-down menu.
In the Members section, add new users by entering their email address and then click Invite. You cannot add admin users from this section.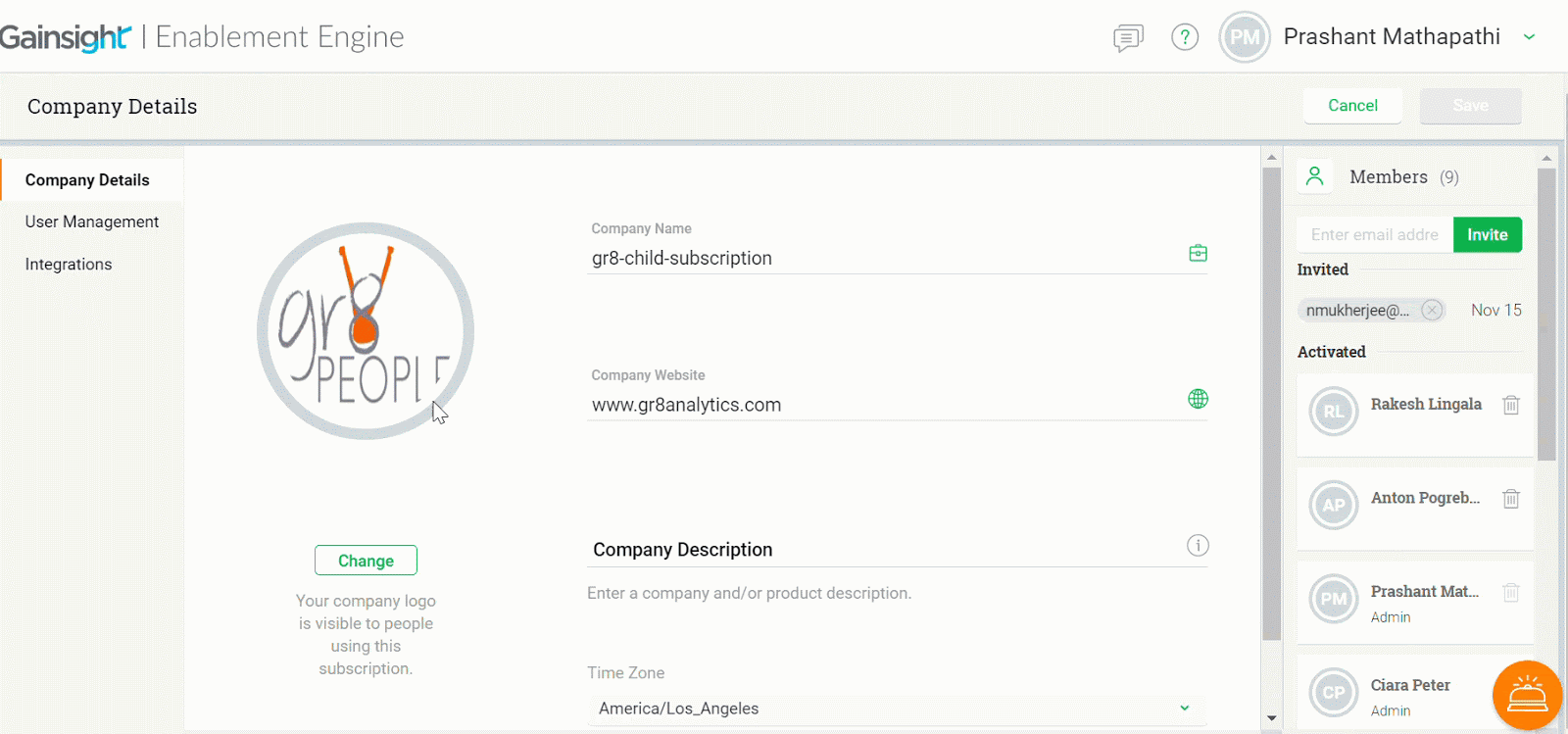 User Management
The user Management section allows you to add users, modify permission for existing users, or delete users.
To add users:
Click New User. The New User window is displayed.
In the First Name field, enter the first name of the user.
In the Last Name field, enter the last name of the user.
In the Email field, enter the email address of the user.
Select the check box for various features as required.
Note: If you select the Administrator check box, all the permissions are automatically granted to the user.
Click Invite.
The User receives a Welcome Email address and needs to set a password to activate the account.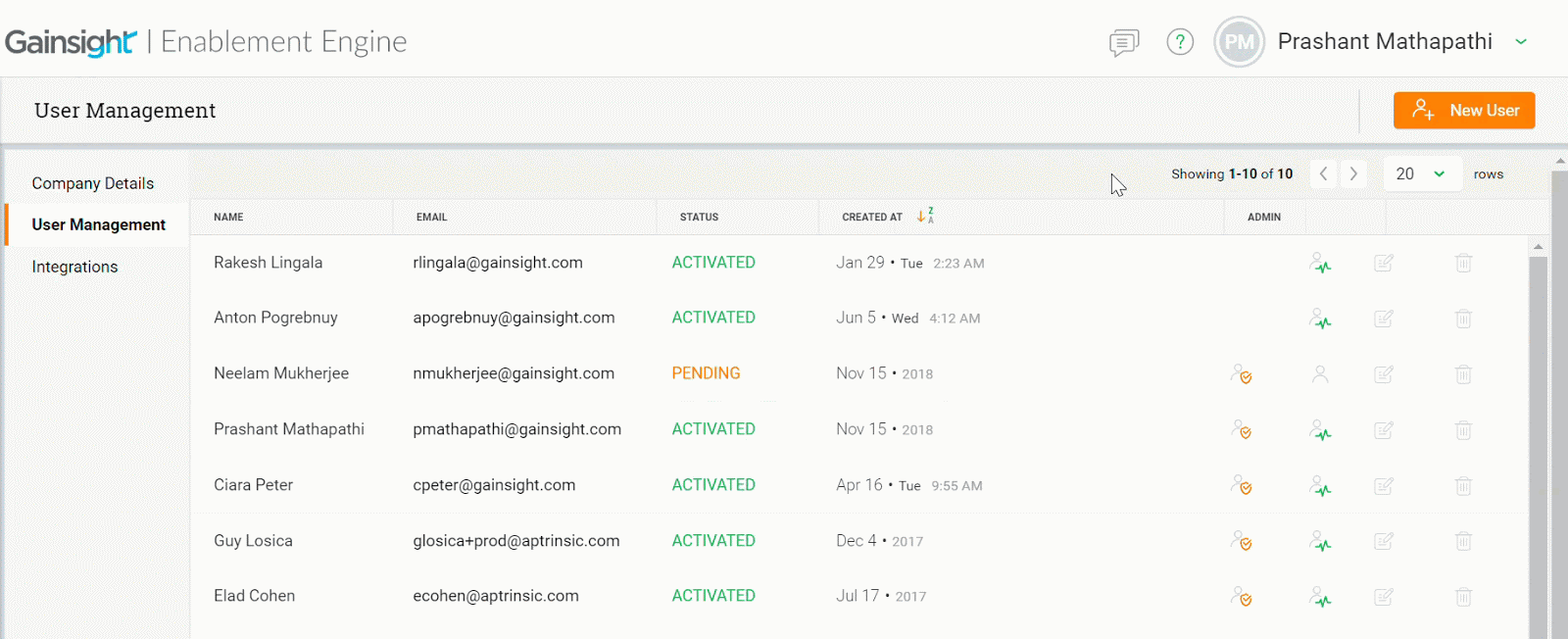 By default, you can view 20 users in the list view. To view more users, select the number of users from the drop-down menu. Click > to view the next set of users and click < to view the previous set of users.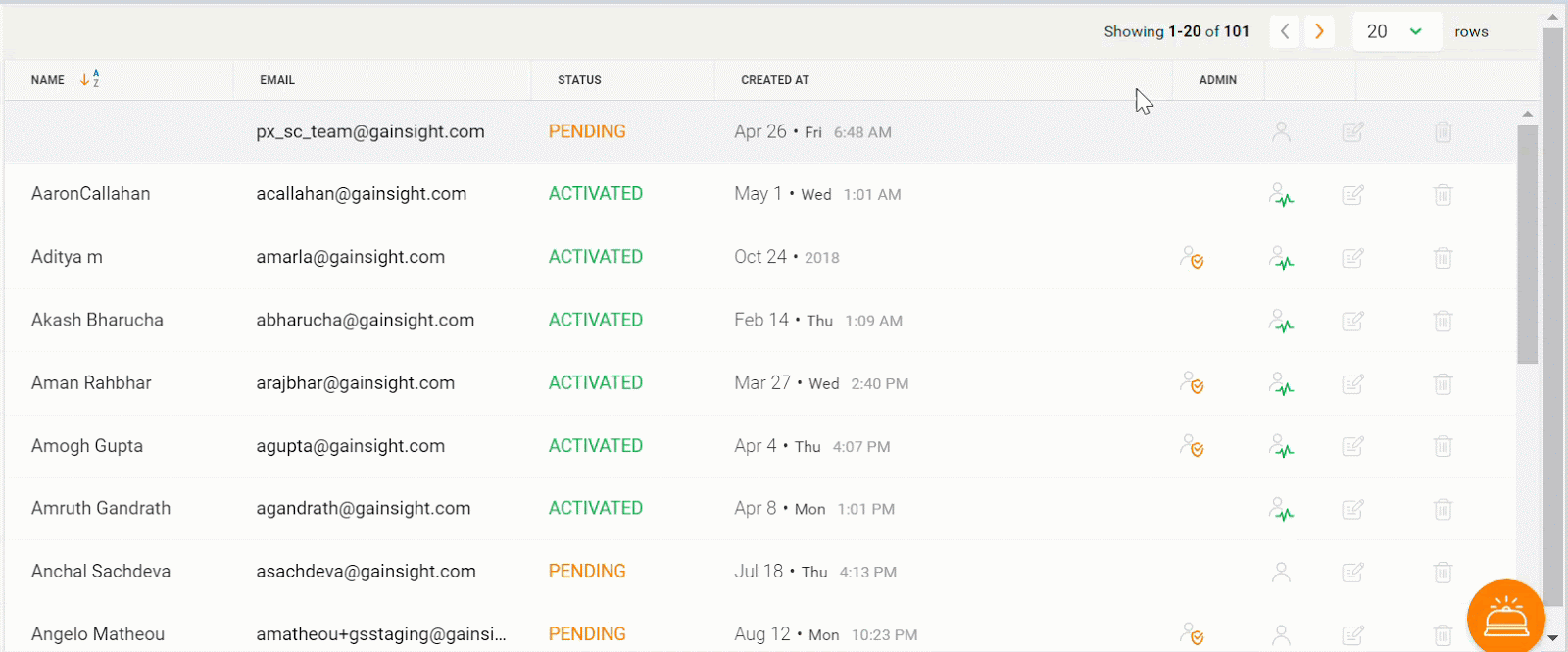 Integrations
The integration section displays a list of applications that are integrated with Enablement Engine. You need to establish a connection to these applications by adding a suitable token. To establish a connection with an integrated application, click the settings icon.