Customers using organization-wide email addresses can configure to send surveys using any of the organization-wide email addresses defined in an org. For example, send surveys from the "Customer Success Team" vs Sally McField.
Creating a new Organization-Wide Email Address
To create a new organization-wide email addresses:
Navigate Setup > Email Administration > click on Organization-Wide Email Addresses
Click 'Add'
Enter all the required fields and click Save
Edit Organization-Wide Email Addresses
An organization-wide email address associates a single email address to a user profile. Select either "All Profiles" or "Selected Profiles" to use the the Display Name & Email Address. A verification request will be sent to the entered email address. Click on the link to confirm and start using this organization-wide email address.
Sending survey emails using an organization-wide email address
While publishing the survey, select the email address that should be used while sending emails and click on the Publish.
Option to select Org-Wide email or Loggedin User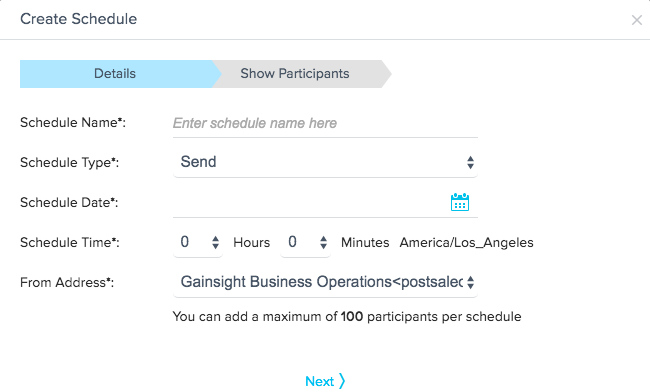 After a survey is published with a default from address, while sending a survey email or survey test email or while creating scheduled, either the default email address or the logged in users email address can be used.