The Report Builder can be accessed by navigating to Administration > Report Builder. If you want to grant access to the Report Builder, you can do so by following these directions.
Go to Salesforce Setup Menu
Access the Salesforce Setup menu in the upper right corner of your screen.

In the search box, type Tabs and then click Tabs under Create.
New Visualforce Tab
Scroll down to Visualforce Tabs and click New.
Step 2. Add to Profiles
Choose which profiles to give access to. If you would prefer to give access at the Permission Set level, you will choose "Apply one tab visibility to all profiles" and choose Tab Hidden. Later you will need to set the tab access on the permission set.
Click Next.
Step 3. Add to Custom Apps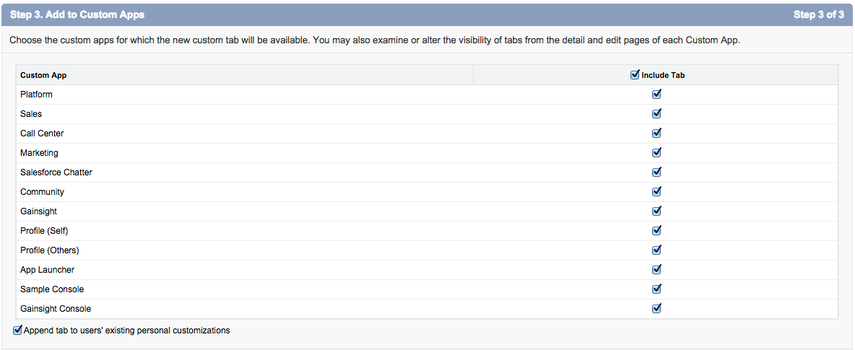 Choose the custom apps for which the new custom tab will be available. You may also examine or alter the visibility of tabs from the detail and edit pages of each Custom App.
Click Save.
Note: Users will need access to the Visualforce page JBCXM_ReportBuilder via a permission set or profile permissions in order to access the tab with no errors.