Catch-up on Success Plans Enhancements
Last updated
August 2019 : 6.5 Release
N/A
July 2019: 6.4 Release
Develop, deliver and demonstrate customers outcomes with Success Plans. Success Plans organize your team's activities to realize a customer's desired outcomes. The plan's discrete objectives and tasks help your team execute the right actions and demonstrate to your customer how your efforts translate to results. The Gantt Chart visualization and ability to export the Success Plan into a presentation-ready PowerPoint makes it easy to collaborate and share updates directly with the customer.
Ability to Sort By Objective Names: With this release, a new sort option called Name is introduced, enabling CSMs to sort Objectives by their Names. If required, CSMs can modify the order from ascending to descending.

To use this enhancement:

Navigate to 360 > Success Plan section.
Select Name from the Sort By dropdown list. This will sort the Objectives in ascending order, if required you can change the order.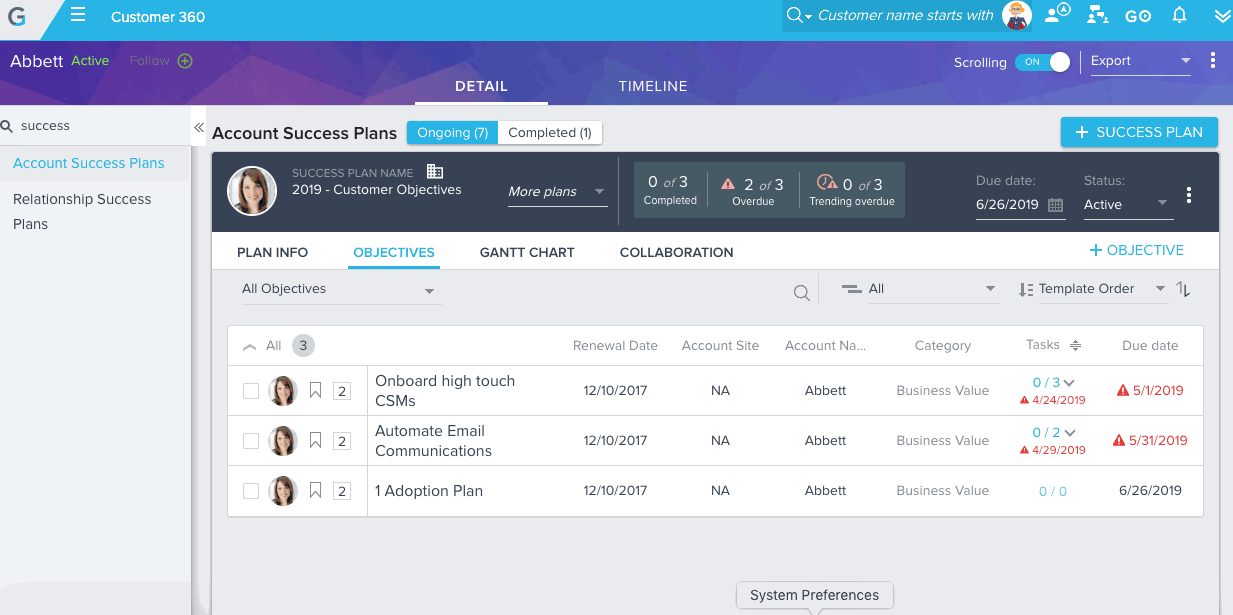 Note: If your Success Plan has a list of objectives, whose names include numbers before the name, when you sort by Name, the objectives that include numbers are displayed first, followed by the remaining objectives.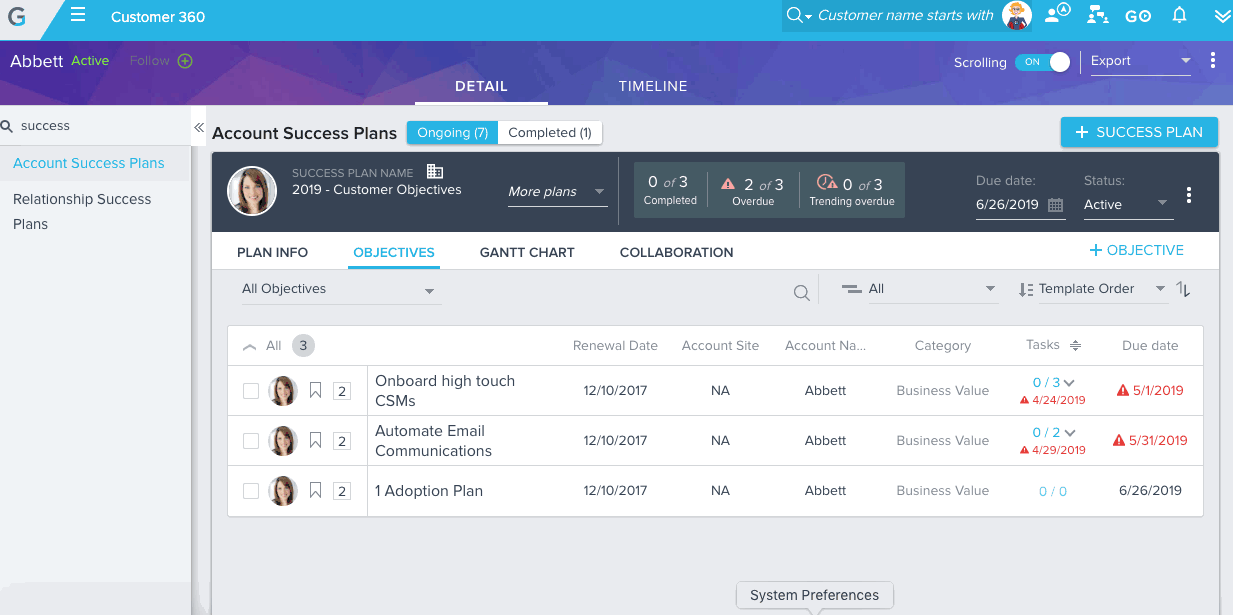 May 2019: 6.3 Release
N/A
April 2019: 6.2 Release
N/A