Adobe Puzzle Piece Appears / Allow Adobe Flash Player to Run
Last updated
Occasionally, an Adobe Flash Player error will display (perhaps only briefly) when you click the name of a CTA in a Gainsight dashboard, or navigate to the C360 from another page. To allow Flash to run, and to prevent this error from displaying, try the following:

If you can see the puzzle piece in your address bar, click the red dot.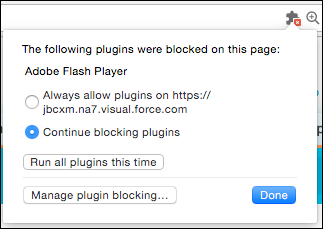 Then, select Always allow plugins... and click Done.
If you don't see the puzzle piece or the red dot in your address bar, you can also type chrome://plugins/ into your address bar and click enter.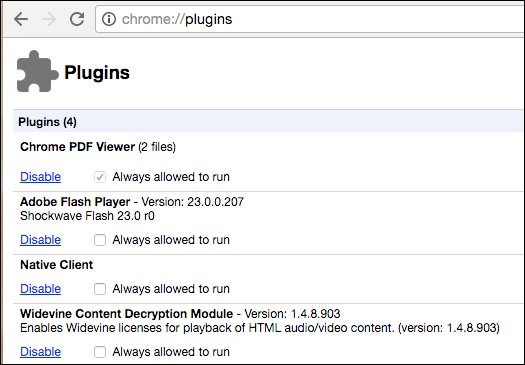 Next to Adobe Flash Player, select Always allowed to run.
Block Sites From Using Flash