This article will walk you through how to configure Tags for use in the Customers tab, C360, and in reports. You can use tags to create customer groups to compare and pinpoint segments within your customer base. For information on how end users can apply Tags to customer records, review this article.
Create/Edit/Delete Tags
To create Tags, navigate to the Setup menu.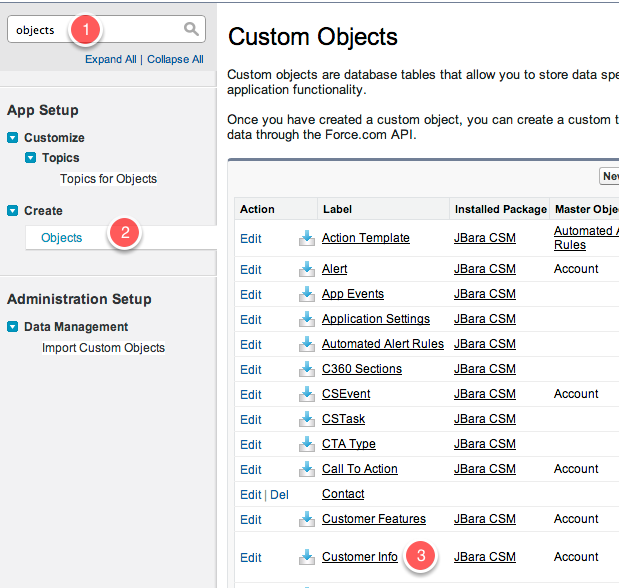 Click on Objects under App Setup > Create
Click on Customer Info
In the Customer Fields & Relationships section, click on Tag.
From the Picklist Values section you can:
Add New Tag
Edit Tag
Delete Tag
Reorder List
Replace
Build Reports on Tags
Admins can build reports with built-in filters for Tags.