This article will describe how to assign the Gainsight app to the SFDC app menu for profiles.
Navigate to Setup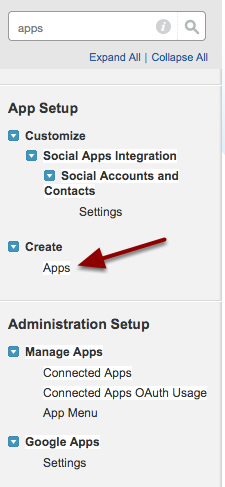 Click on Apps under the Create tab.

Click on Gainsight under the Apps category
Click Edit at the top of the screen
Choose the profiles which should have Gainsight visible.