What is Engagement Data in Gainsight?
Gainsight enables you to collect and visualize data points from various sources in one, easy to access interface. Once your data is aggregated in Gainsight you may leverage our powerful rules engine to evaluate positive and negative trends in behavior, proactively notify team members when action should be taken, and quickly prepare for customer and internal meetings.
Each organization will have metrics unique to their business and processes, but you may find it helpful to see common types of metrics captured by other users of Gainsight. Engagement data generally falls into four basic categories: product usage, brand and marketing engagement, support engagement, and success engagement. Each category is outlined below with examples of the types of data which you might want to include in Gainsight.
Product Usage
Identify key behaviors a customer would execute with your business which would indicate engagement with your solution, adoption of best practices, and would position them well to achieve a high return on their investment in your relationship.
User or Licensing Metrics


Purchased Licenses

Allocated / Provisioned Licenses

Active Licenses


System Access


Total Logins

Unique Logins


Key Activities Executed


Page Views

Files Loaded

Files Deleted

Tasks Completed

Documents Created

Possible Sources: Google Analytics, MixPanel, Segment.io, Salesforce.com, or an internal data platform
Value: Product usage data can trigger Calls to Action that alert your CSM's when usage declines or when a customer is not using key features at all. CSM's can proactively address low usage, as well as pursue opportunities when usage is high (i.e. potential upsell). Additionally, usage data helps you identify your adoption champions.
Brand and Marketing Engagement
Track your Customers' participation in training and marketing events, email engagement, and posts on Social Media or Community boards to gauge their engagement with your brand.
Email Engagement


Emails Sent

Emails Opened

Email Links Clicked

Open Rate (Emails Opened / Emails Sent)


Marketing Engagement


Events Attended

Contest Participation

Social Media site visits

Possible Sources: Marketo, Email platform, DataHug, AdvocateHub
Value: Marketing engagement data helps you identify your advocates who may be used for references and case studies. Monitoring trends in this data will also help you identify customers who are disengaging with your brand, signaling a potential churn risk.
Support Engagement
Aggregate customer engagement with your Support system by capturing data points that will help you identify anomalies in behavior.
Cases / Tickets Created
Cases / Tickets Closed
Cases / Tickets by Priority

Create 1 measure per Priority level as desired

Cases / Tickets by Type or Reason

Create 1 measure per Type or Reason as desired

Cases / Tickets by Average Age
Cases / Tickets – Oldest Open in Days
Possible Sources: Salesforce, Zendesk
Value: Monitor support data to identify anomalies in your customer's behavior. A sharp increase in the number of support cases may represent dissatisfaction with the product or the presence of a new end user requiring training. A drop in support cases may signal a decreased level of engagement with your solution.
Success Engagement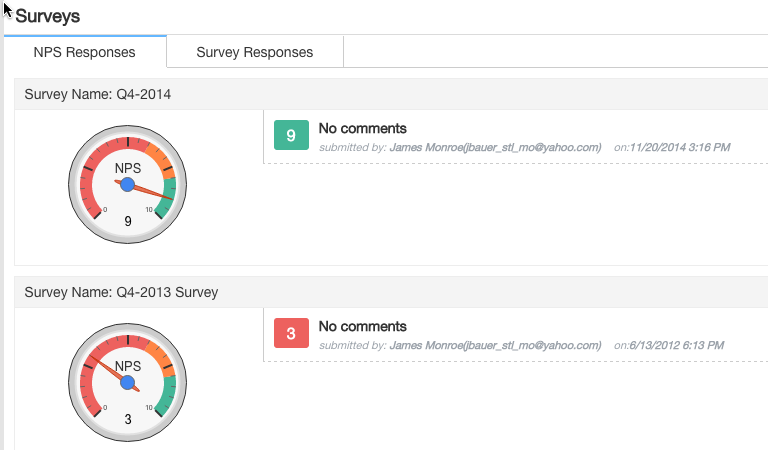 Use your team's use of Gainsight to understand how customers are engaging with your organization. Aggregate your customer interactions by Call to Action Type and Outcome, and track responses to surveys sent via Gainsight.
Calls to Action (CTAs)


CTAs Created Total

CTAs Closed Total

Risks Lost

Risks Success

Opportunities Lost

Opportunities Success

Events Lost

Events Success


Survey Participation


Number of Surveys Requests Sent

Number of Survey Responses

Survey Response Rate (Survey Responses / Survey Requests Sent)

Average NPS® Score

Possible Sources: Gainsight
Value: Evaluate the way in which your customers engage with your team to identify up-and-coming champions, downsell or churn risks early. Do you have a customer who regularly declines to follow your best practice recommendations or won't schedule regular business review meetings? Do you have a customer who always engages in a positive manner with your team? Use these data-driven insights to employ the engagement techniques most likely to succeed.
NPS, Net Promoter, and Net Promoter Score are registered trademarks of Satmetrix Systems, Inc., Bain & Company and Fred Reichheld