Catch-up on Cockpit Enhancements
Last updated
May 2019: 6.3 Release
Cockpit is the day-to-day workspace for CSMs. As a turbo-charged "to-do list" that integrates with the rest of your system, it turns customer insights into tangible action items for your team. Calls-to-action, or CTAs, are tied to customers and are the backbone of Cockpit. CTAs can be created manually, but more often are triggered by business rules that analyze usage data. For each CTA that appears in the CSM's Cockpit, a prescribed playbook of best practice tasks can help guide the CSM through the right steps.
Ability to Send Ad-Hoc emails from Cockpit: Previously, CSMs who wanted to send emails directly to contacts from Cockpit were required to apply a playbook with an email task. This meant admins had to ensure that the right templates were readily available in playbooks. To address this issue, Cockpit is enhanced with a feature called Send Email, which enables CSMs to send emails using any email template in a CTA, without applying a playbook. For example, a Sales Representative will call the customer to discuss the renewal and based on interaction, they must send out a follow-up email.

To enable this functionality, admins must first configure an email template, and then CSMs can select the email template to associate with the email task. For more information, refer to Send Ad-Hoc Emails from Cockpit.

The advantages of sending emails from Cockpit are:
Email Task will be created within the CTA which allows for better tracking.
Email is automatically logged to Timeline
CSMs can use Email Analytics


Sending emails from Cockpit can be enabled or disabled based on your requirements. To enable this feature, navigate to Administration > Communication > Email Configuration and select COMPLIANCE tab. Turn ON the Allow sending emails directly from CTA's toggle button.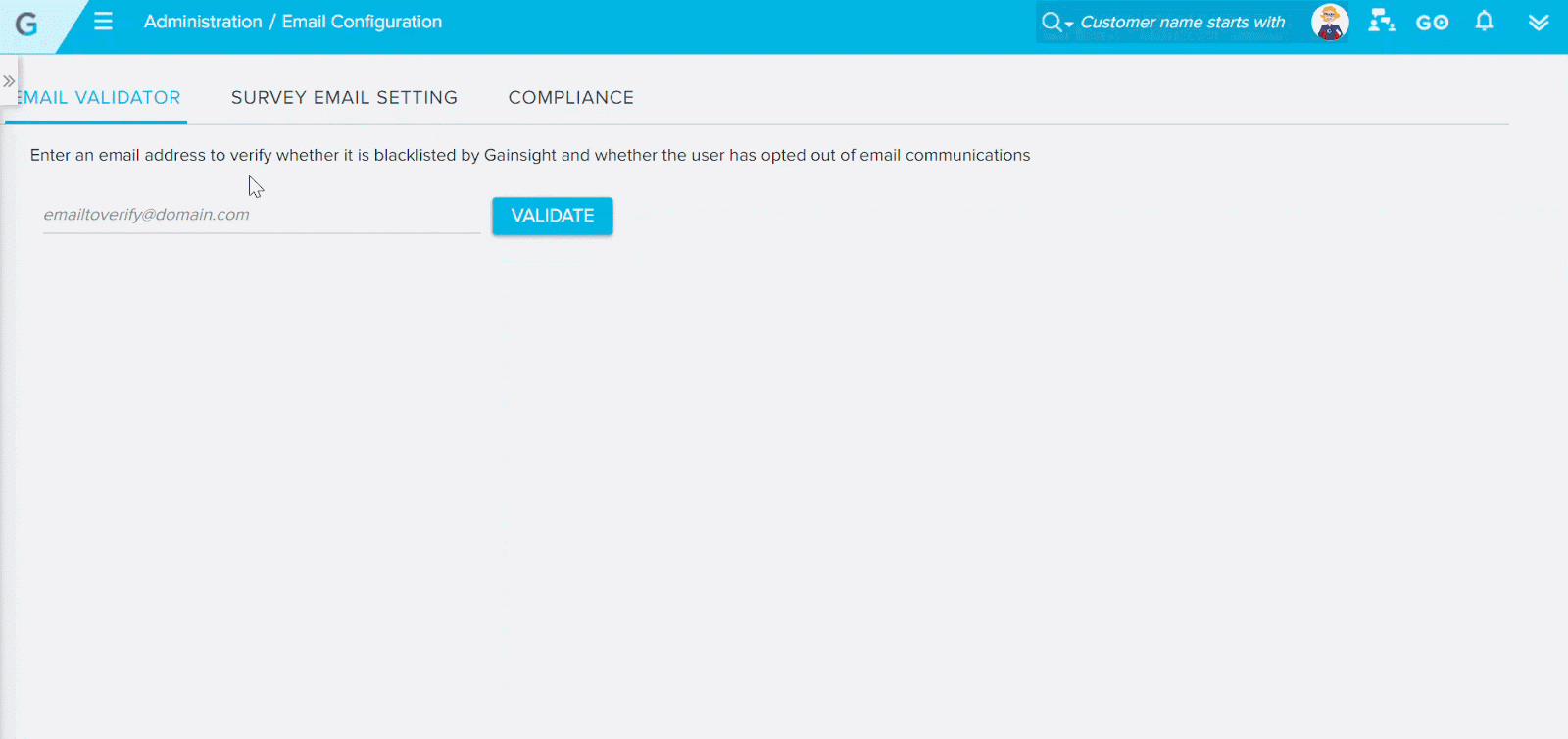 April 2019: 6.2 Release
N/A
February 2019: 6.0 Release
N/A
January 2019: 5.22 Release
N/A