FullStory Integration
Last updated
ATTENTION: Documentation Updates are in Process
We are in the process of updating the screenshots, GIFs, and content to match the latest UX based on the Horizon Experience's new look and feel. To learn more about the Horizon Experience in Gainsight PX, click
here.
​
​
This article explains how to configure FullStroy integration in Gainsight PX.
Overview
Fullstory is an Analytics tool that records (in video format) all the details of a user session. You can view a video of the pages that your customers viewed during a session. With Fullstory integrated in Gainsight PX, you can view video recordings of each user's session or engagement in the Audience Explorer section. After signing up for FullStory and adding it to your product, you can enable the integration.
Business Use Case
If a Customer has provided a bad NPS® score, you can now view the exact journey of the customer and the issues they faced that led them rate you poorly in the survey.
Configure FullStory Integration
To configure FullStory Integration:
Navigate to Settings > Integrations.

Click the Settings icon for the FullStory widget.

Turn the Toggle switch on.

Click on checkboxes next to the product names for all the products you wish to enable.

Click Apply.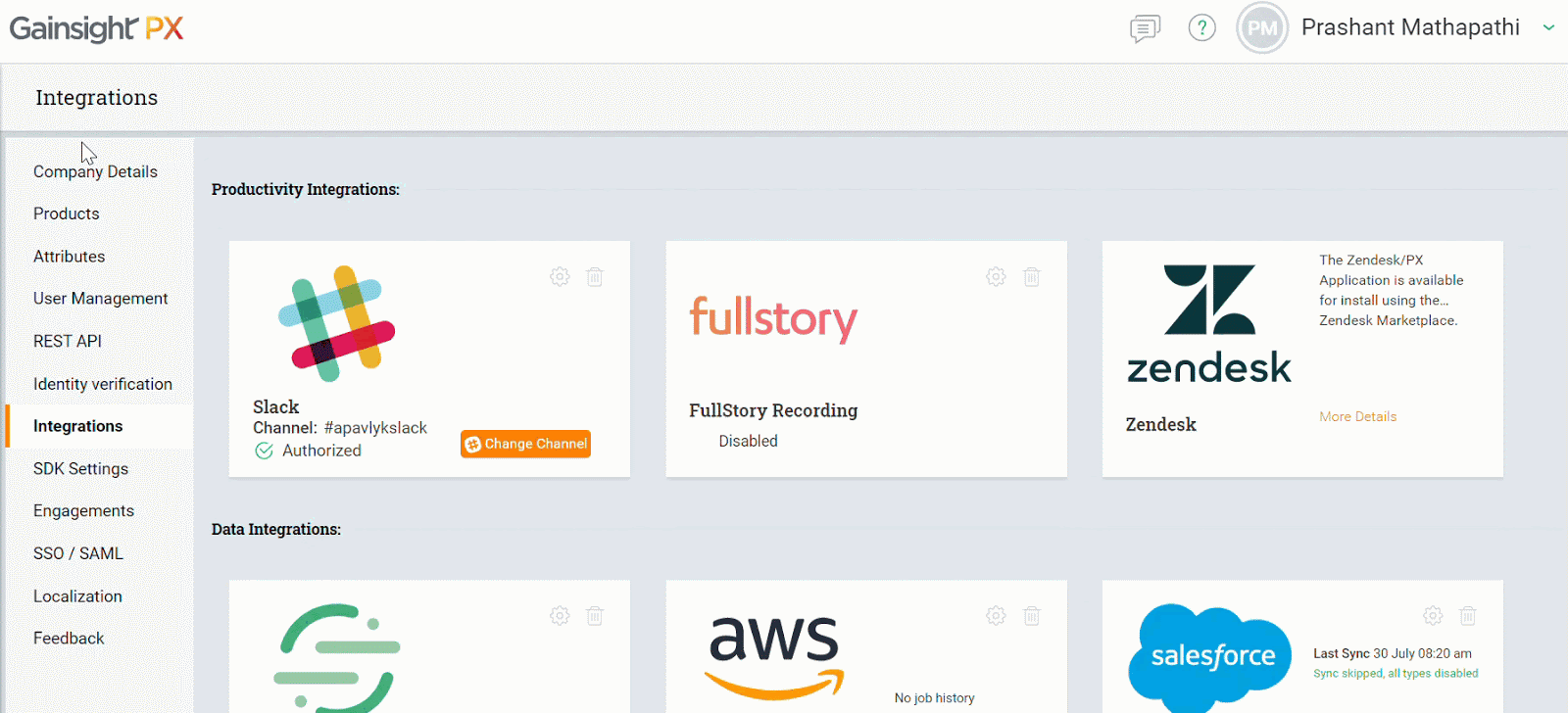 When you navigate to the Audience Explorer section, you can view the video recording of the pages the user viewed during a session.
View Session Recordings
To view the recorded sessions from Gainsight:
Navigate to Audience Explorer.

Select the required user and click Full Profile.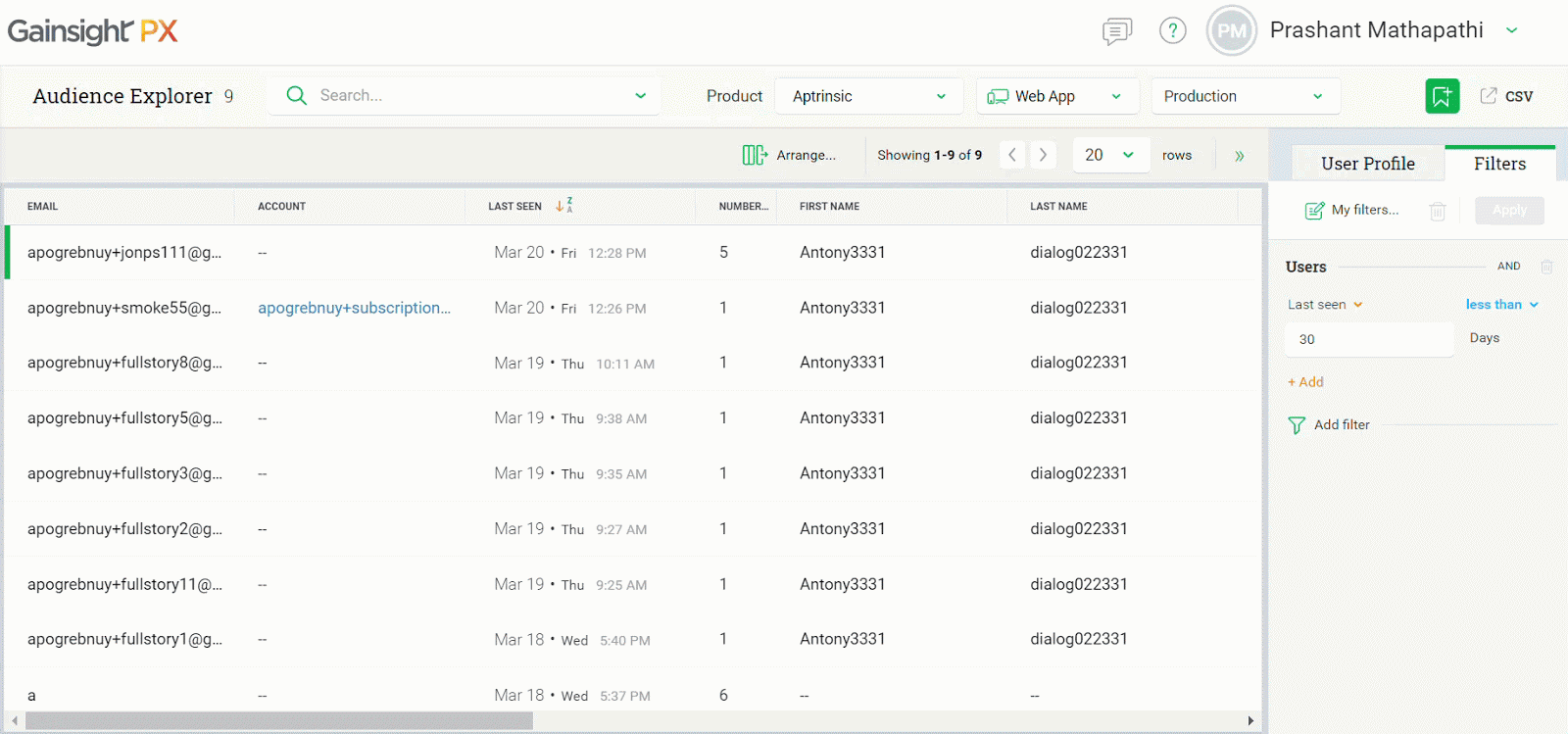 The Recent Activity section displays recently viewed sessions and the Recent Engagements section displays the user activities performed during an engagement.
Click the Play session recording icon to play the video recording of the session.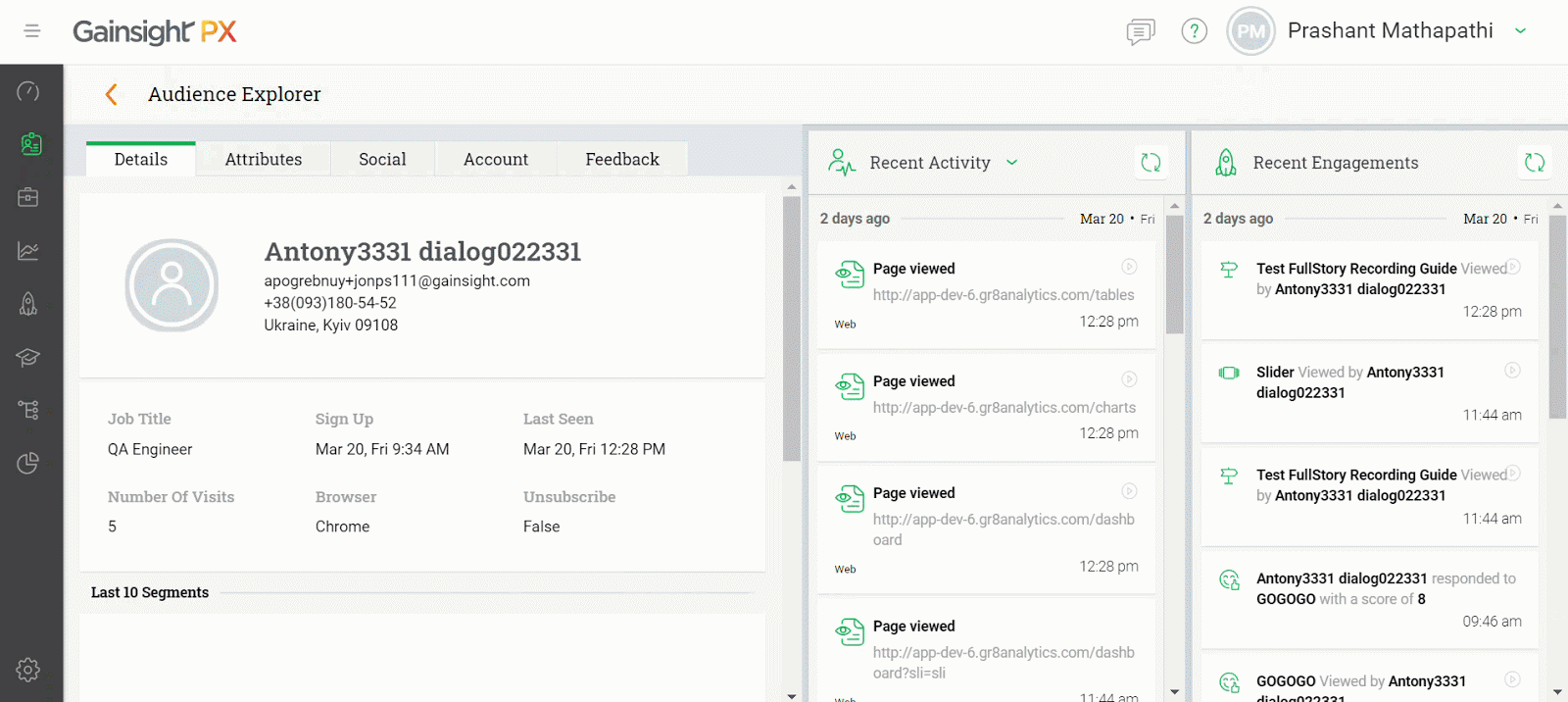 Similarly, to view the actions performed after viewing an engagement, click the Play session recording icon for an engagement.
The Details tab of the User Full Profile view displays a list of recent session recordings. This information is present under the Session Recording section.
NPS, Net Promoter, and Net Promoter Score are registered trademarks of Satmetrix Systems, Inc., Bain & Company and Fred Reichheld.