Configure Surveys for Relationships
Last updated
Gainsight NXT
This article supports Gainsight NXT, the next evolution of the Customer Success platform. If you are using Gainsight CS Salesforce Edition, you can find supporting documentation by visiting the home page, and selecting CS > Salesforce Edition.
Not sure what your team is using? Click here.
Overview
This article explains how to configure surveys for Relationships. This configuration requires specific selections while creating a survey for Relationships. The following are the three key steps to configure surveys for Relationships:
Create Program for a Relationship Type that was associated to the specific Relationship Survey. For more information, refer Distribute Relationship Survey.
Add Participants to a Program, which is configured with Relationship Survey, from the Relationship Person object. For more information, refer Distribute Relationship Survey.
For detailed information on how to build surveys in Gainsight, refer Configure Surveys path.
Create Survey on Relationship Type
While creating a new survey for a Relationship, you should select the specific Relationship type as its entity. To configure this, take the following steps:
Navigate to Surveys > Survey List.
Click + to create a new survey.
Click the entity drop-down field and select the Relationship type that you want to associate with the survey.
Select your survey language from the Languages dropdown field.
Enter text for the survey name.
Click SAVE.
Complete the remaining survey configuration steps. For more information on configuring surveys, refer to Configure Surveys (Path).
Distribute Relationship Survey
You can distribute surveys associated with a Relationship Type through Journey Orchestrator Programs. Following are the configurations that are specific to Relationship types in a Program:
For detailed information on how to configure a Program, refer Journey Orchestrator for Relationships.
Relationship Survey Analytics
The responses collected for Relationship surveys can be analyzed via the Survey Analytics tab. You can filter surveys that are associated to Relationship Types by selecting required Relationship types from Entity dropdown field. For more information on these analytics, refer Surveys Analytics Overview.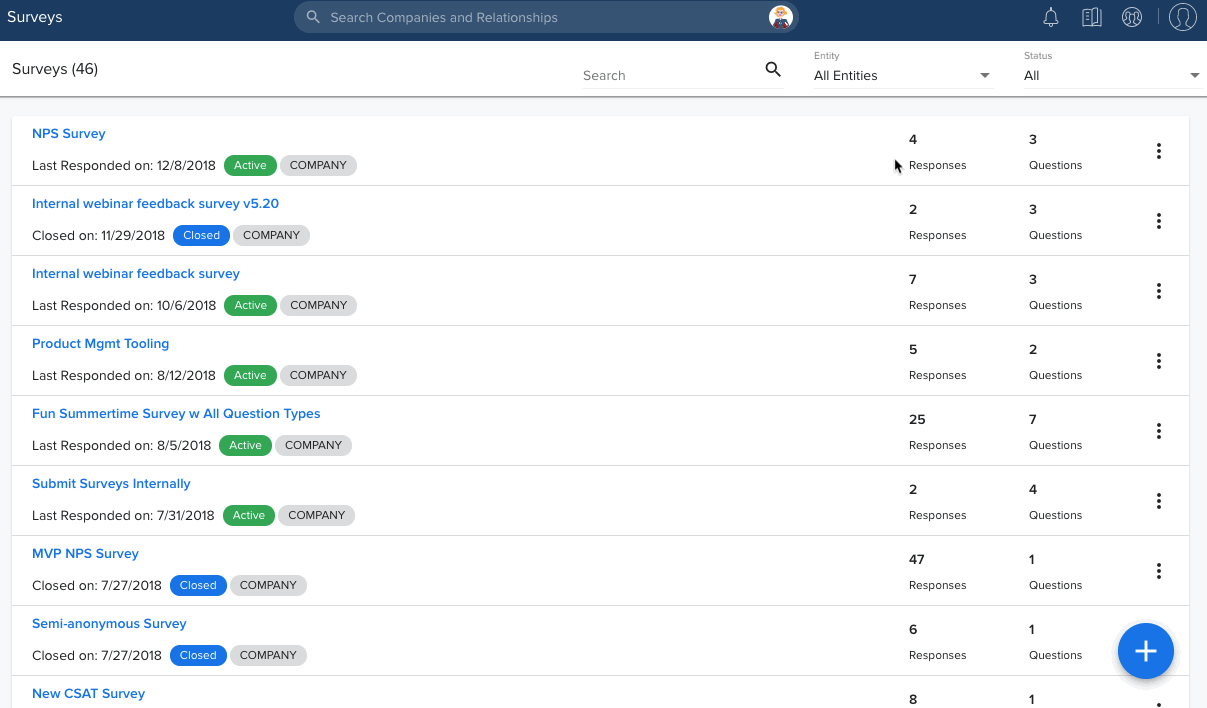 For NPS surveys, you can find additional analytics on the NPS Analytics page. You should configure Global filter in the NPS Analytics page to pull analytics for Relationship surveys. To learn more about this page, refer to NPS Analytics Overview.