Migrate Picklists with X-Org
Last updated
Gainsight NXT
Gainsight helps innovative companies protect and nurture their most valuable asset - their customers - with the power of our award-winning platform. With our Customer Success Solution, you can gain deeper insights into customer behavior, operationalize the customer lifecycle, and coordinate actions and results across teams.
This article supports Gainsight NXT, the next evolution of the Customer Success platform. New and upgraded customers are deployed on Gainsight NXT.
If you have not upgraded and are using Gainsight Salesforce Edition, you can find supporting documentation here.
Not sure what your team is using? Click here.
Overview
This article explains you the process of migrating Custom picklists using X-Org tool. X-Org is Gainsight's migration tool which can be used to migrate data from a source object to a target object. (Source object can be a sandbox org and target object can be a production org). To learn more about the X-Org tool refer the <<Cross-Org Migration>>TBH article.
Migrate Custom Picklists
To Migrate Custom picklists using X-Org tool:
Navigate to Administration > Operations > Migration.
Click GENERATE TOKEN.
Enter the Tenant Id of the target org.
Click GENERATE TOKEN.
Click the copy icon to copy the token and click CLOSE.
Note: If you have already generated the token for target org, you can use the existing token.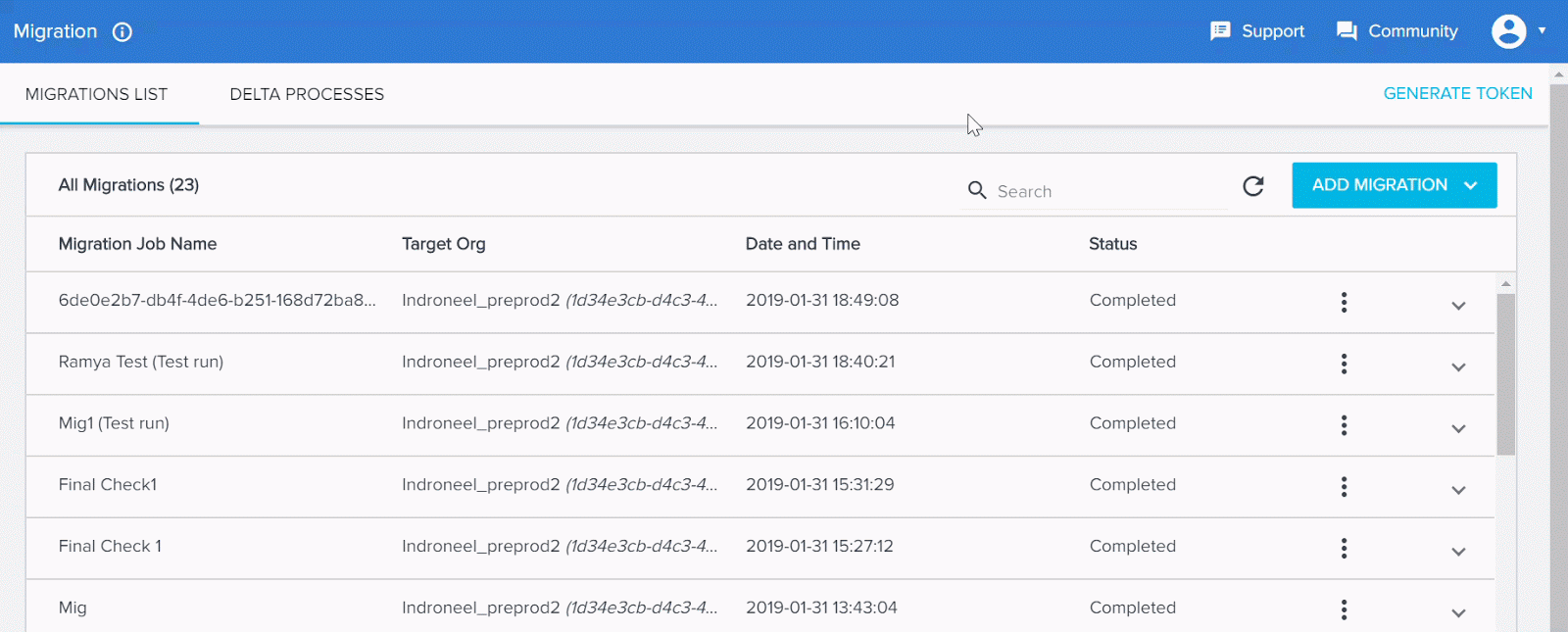 Select New Migration from the ADD MIGRATION menu.
Enter a name for the Migration.
Enter the Migration Token.
Click AUTHENTICATE. The Assets window is displayed.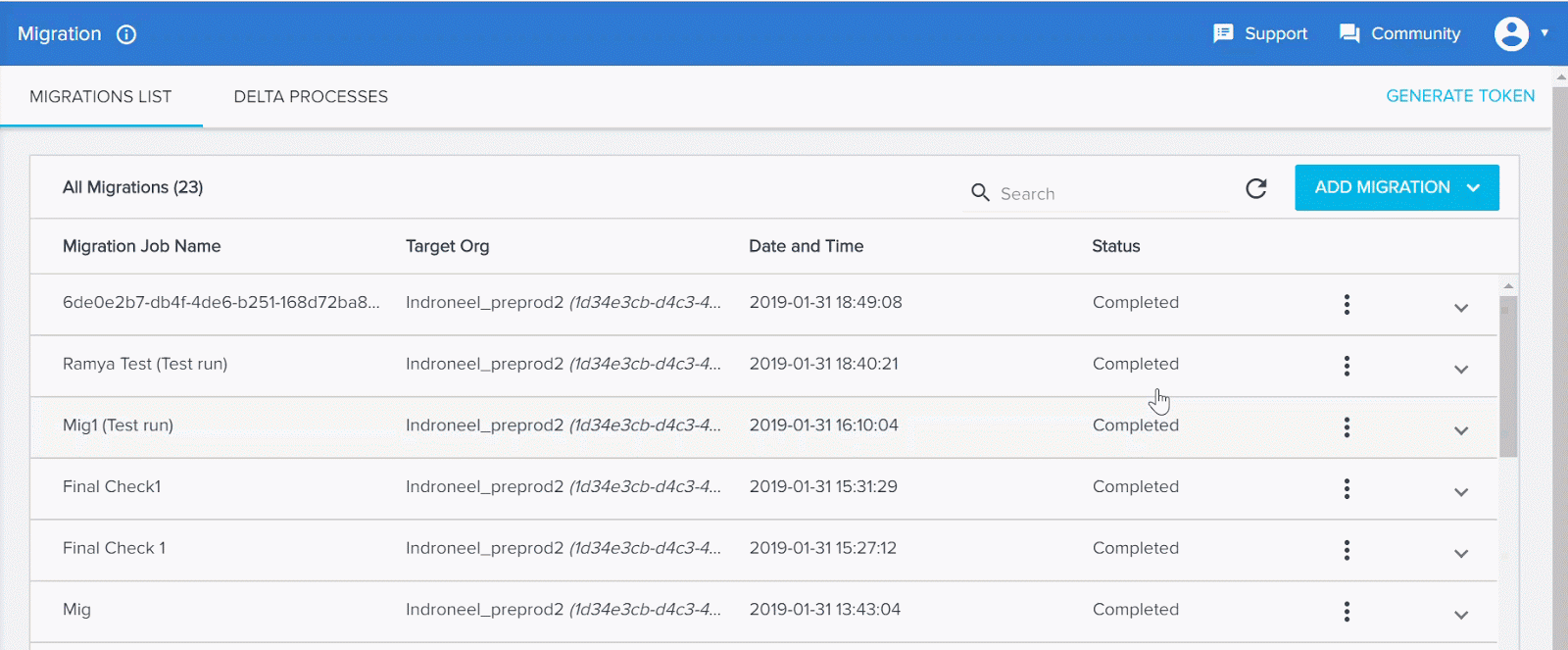 (Optional) Select the checkbox for the assets to be migrated.
Click CONTINUE. The Configurations window is displayed.
From the Select Entity Type drop-down menu, select COMPANY.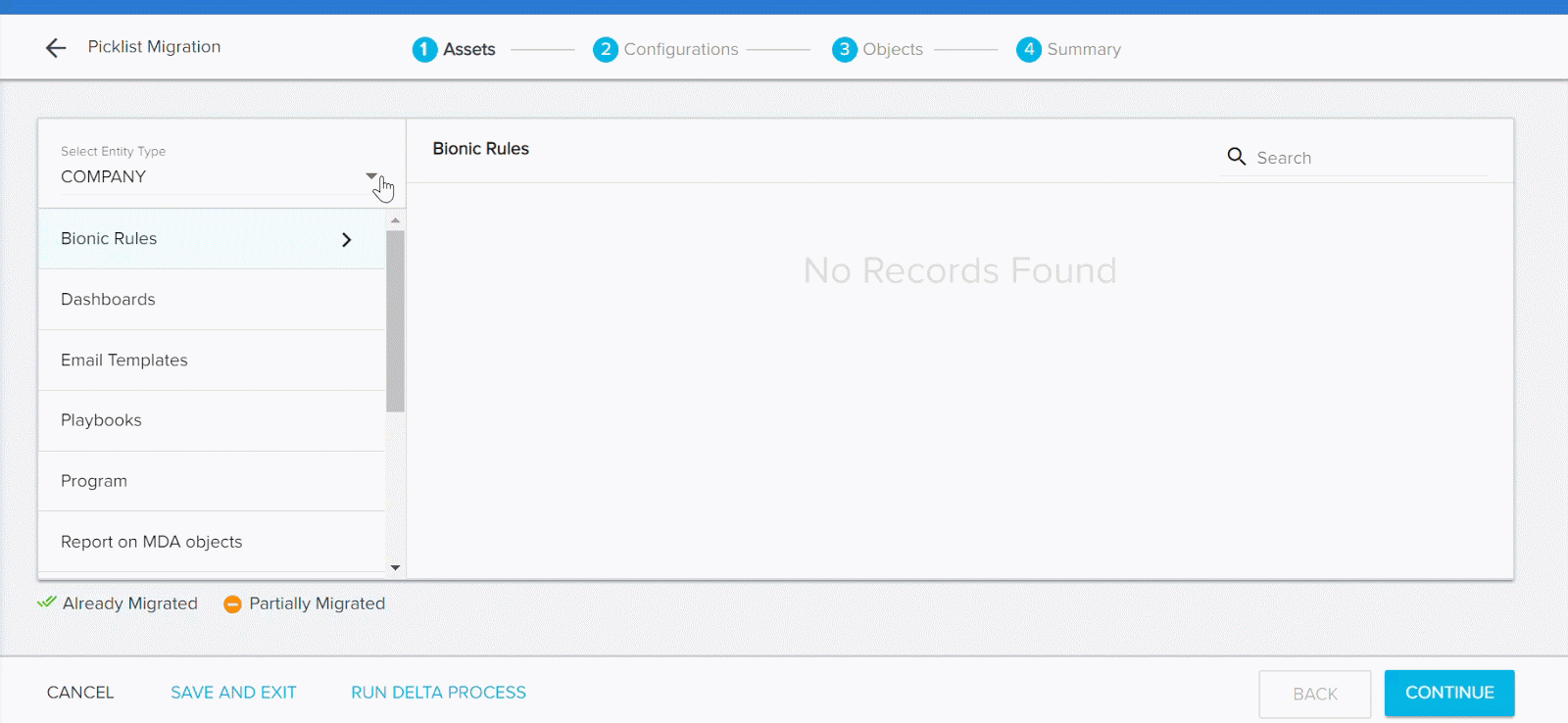 Expand Picklist MDA and click Picklist MDA. You can view a list of Picklist items which are migrated and yet to be migrated.
Select the Picklist MDA check box. All the picklists are selected. You can clear the check box for the picklists which are already migrated.
Click CONTINUE.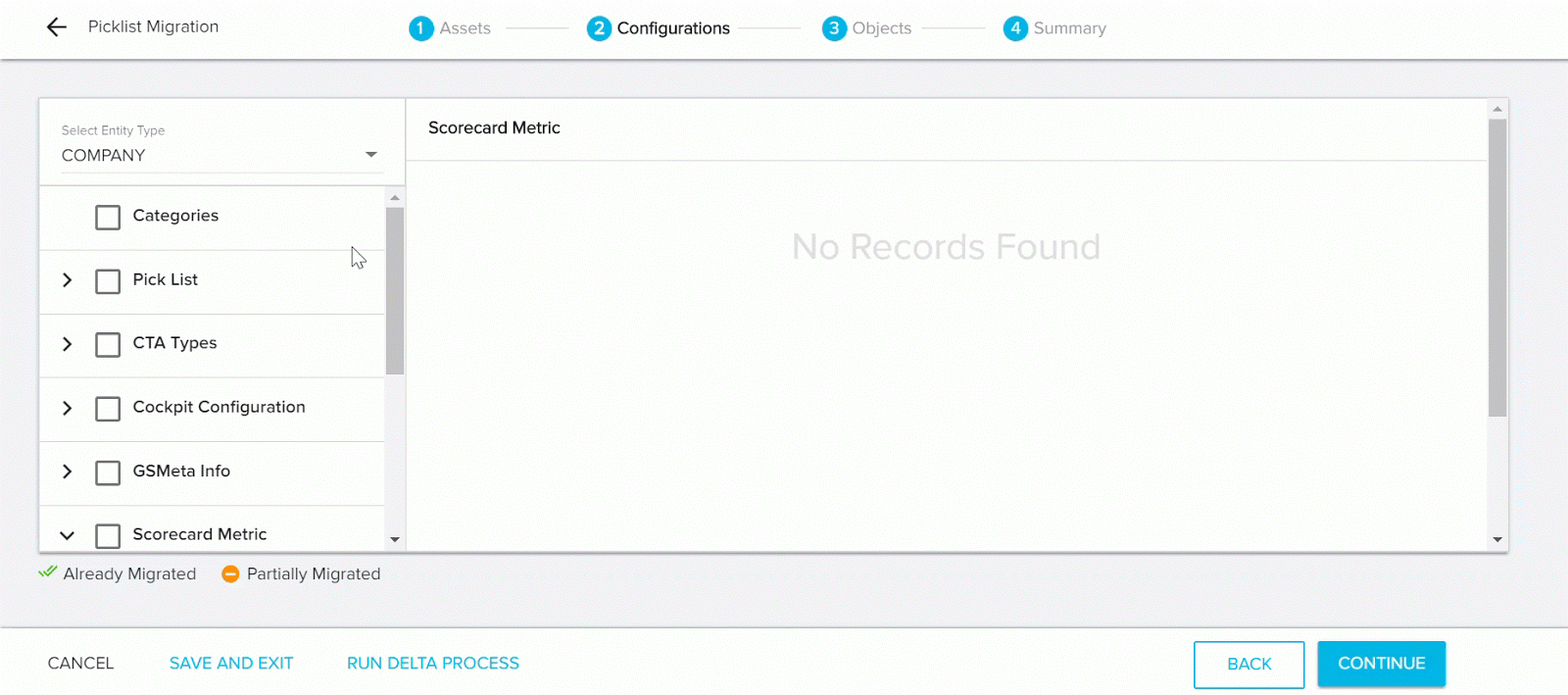 (Optional) Select the Objects to be migrated.
Click CONTINUE.
Ensure that all the assets selected for migration are displayed. In this case, Countries is picklist selected for migration.
Click MIGRATE. The Migrate window is displayed.
(Optional) Select the Test Run check box to perform a test migration.
(Optional) Select the Send Copy of Migration Status Email check box and provide recipient Email IDs to whom the migration results must be mailed.
Click MIGRATE. The migration process starts.