Gainsight offers the ability to send emails through the Marketo API. This article will walk you through the necessary steps to setup the integration from within Gainsight.
Step 3: Turn on Marketo Integration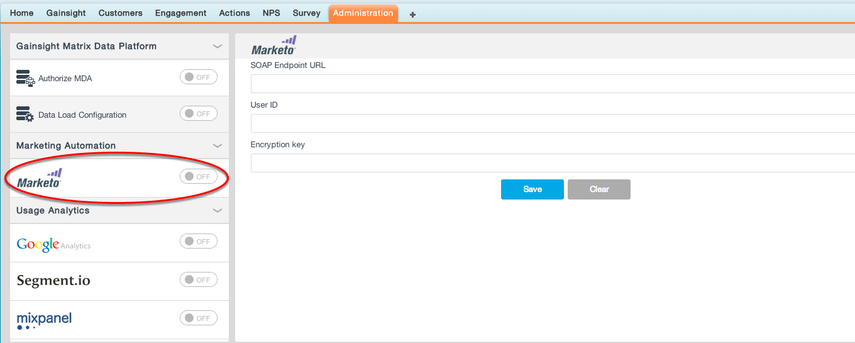 Under Administration > Operations > Connectors > click Marketo
Fill in details from Marketo database including: SOAP Endpoint URL, User ID and Encryption Key
Click Save
In order to utilize the Marketo integration, make sure you have also completed the appropriate configurations within Marketo. For more information, refer Marketo: Setup Steps in Marketo.
Once you have completed all configurations within Gainsight and Marketo, you will be able to use the integration to send survey emails and to trigger emails using the rules engine.
Limits
Marketo:
Distribute via Survey Module: 1000 / schedule
Distribute via Rules Engine: 200k per rule run
Copilot : Not Applicable