Make sure that "Enable Collapsible Sidebar" and "Show Custom Sidebar Components on All Pages" are both checked.
Navigate to Setup -> Cases -> Page Layout and Edit the detailed view of the Case Feed Layout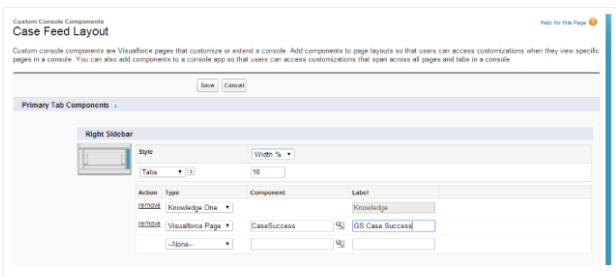 Select the side bar where you wish to add the Gainsight custom VisualForce page along with the existing components in the side bar. In this example we made changes to the right side bar. Then click on Save. Lastly save the entire Case Feed Layout.